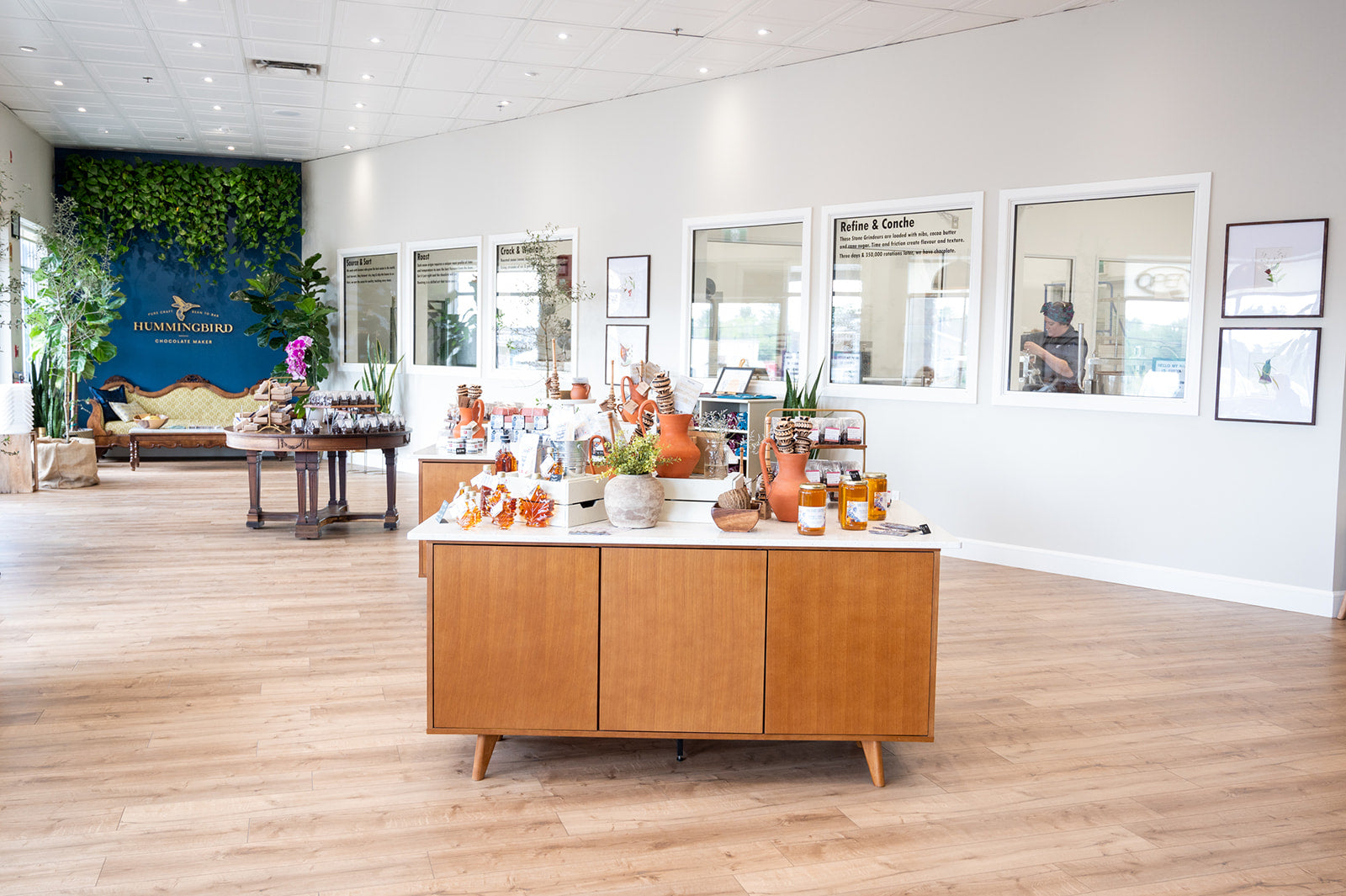 Factory Tour & Tasting
We are delighted to welcome you to the world of craft chocolate making through a factory tour!
Discover how our award-winning chocolate is made from cacao bean to delicious chocolate bar!  Visit our new factory, store and café and we'll walk you through the process of small-batch chocolate making - sorting, roasting, cracking, winnowing, grinding, conching, aging, tempering and wrapping... and most importantly, tasting!
Learn more about ethically sourced cacao and Hummingbird's direct and third party trade model. We'll share why this approach not only results in higher quality and more delicious tasting chocolate, but also a more transparent, equitable and sustainable chocolate industry.
The final part of the tour includes a guided chocolate tasting where you'll learn the importance of terroir and how to taste chocolate like a pro.
Tours are 45 minutes and run every Saturday at 10:30am. We look forward to seeing you and sharing our love of craft, artistry and taste!
The tour is geared towards an adult audience and is not recommended for children under 8.